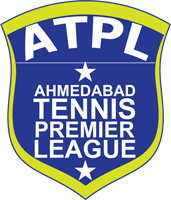 ATPL

Team Formation
There will be 80 players 35+ in team (min 6 players required to participate)
ATPL

Game Formation

1

. All teams will be dived into 2 Groups.

2

. All teams will play in league match format.

3

. Each teams are required to play 13 games singles and 13 games in doubles match

4

. Top 4 teams of group winning highest number of games in league match, will be a "League Winner Team"
Order

of play 2 Single, 2 Doubles
Quarter Finals

of ATPL Top 8 league winner team will play Quarter-Final , 4 Teams from Group and 4 teams from Group -B will Qualify for the Quarter Final Match
Semi Finals

Of ATPL

Top

4

Teams , Winner of Quarter Final Matches (Knock Out ) will play "

Semi Finals

"
ATPL

Champion

Whichever teams win in Grand Final will be an

ATPL Champion

and Followed by

Runner Up

and

Second Runner Up

!
ATPL

Factor

In case of tie, to 2 players (

doubles

) will play decider match..
After resounding accomplishments from its first two seasons, the ATPL promises to be nothing but more fascinating in its third edition.