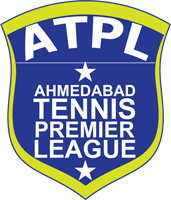 ATPL

Team Formation
1 Singles & 3 Doubles | 35+ Age Group | Min 7 & Max 10 Players Per Team
ATPL

Game Formation

1

. EACH TEAMS WILL COMPETE IN LEAGUE MATCHES FORAMT.

2

. ALL TEAMS WILL BE DIVIDED INTO DIFFERENT GROUPS FOR LEAGUE MATCHES.

3

. EACH TEAMS ARE REQUIRED TO PLAY 52 GAMES TOTAL, EACH GAME IS WORTH OF 1 POINTS

4

. TOP 4 (TOTAL 8 )TEAMS FROM EACH GROUP WINNING HIGHEST NUMBER OF THE GAMES / POINTS WILL BE A "LEAGUE WINNER" AND WILL QUALIFY FOR KNOWCK OUT QUARTER FINAL MACTES.
Order

of play

1 SINGLES, 3 DOUBLES
Quarter Finals

of ATPL

4 TEAMS WILL QUALIFY FOR THE KNOCKOUT QUARTERFINAL MATCHES.
Semi Finals

Of ATPL

4 TEAMS , WINNER OF QUARTERFINAL ROUNDS WILL QUALIFY FOR THE KNOWCK OUT SEMIFINALS MATCHES.
ATPL

Champion

WINNER OF GRAND FINAL WILL BE A A"TPL CHAMPION" FOLLOWED BY 2ND WINNER AND 3RD WINNER .
ATPL

Factor

INCASE OF TIE, TOP 2 PLAYERS FROM EACH TEAM (DOUBLES) WILL PLAY DECIDER SUPER TIEBREAK OF 10 POINTS FOR THE ATPL CHAMPIONSHIP.
After resounding accomplishments from its first six seasons, the ATPL promises to be nothing but more fascinating in its seventh edition.